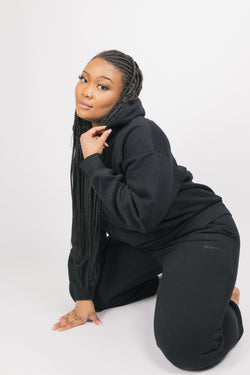 The most coziest fleece lined pants with pockets deep enough to carry all of the things. There is also an elastic waistband so there's no need for silly strings.

75% Cotton | 25% Polyester 
How to Care for Your Item:

1. Hand wash or use a gentle, cold machine wash.

2. Use mild detergents.

3. Wash with similar colours.

4. Hang it up to dry. Avoid heat, as it will cause shrinking.

6. Steam or iron as needed.